Your face is the first contact to reality.
You cover the rest of the skin with your clothes. It's a little bit hard to do that with your face. Masks are still not that fashionable.
That's why all the skin products are more focused on your face.
At least, that's my theory.
Keeping your face looking good means lots of work. Cream for dry skin, creams for oily skin, cream for this, cream for that. It never ends.
During my time with you, I've shared many face mask recipes. You just perfectly mix two or three natural ingredients with a high level of skin benefits and you see beautiful results in no time.
Now I want to share something different. I found only one ingredient that could clean all of your skin problems.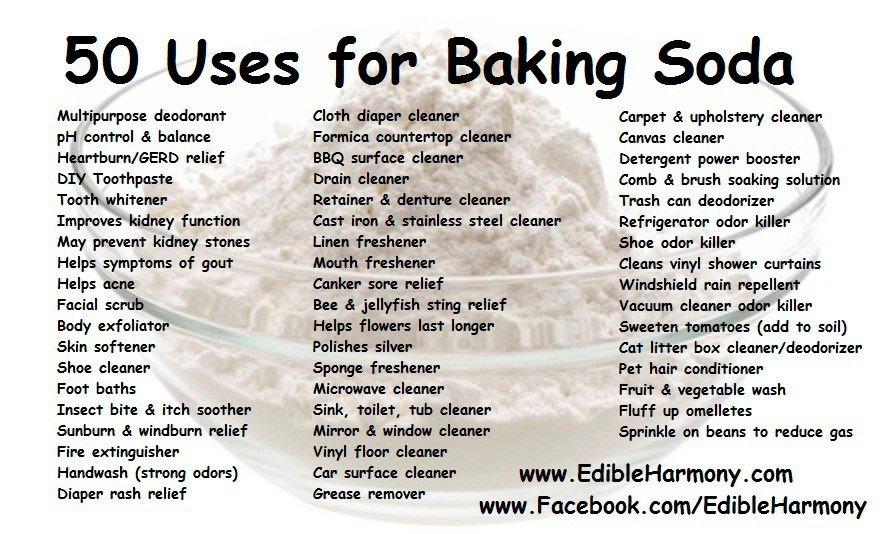 Baking soda. That's right. You should know how effective baking soda is. It's the cheapest solution to the hardest problems.
And now, we are going to bring it in the first fighting rows.
I'm going to show you 2 uses of baking soda:

For acne removal
For dark circles and bags under the eyes removal
These two things can be really annoying. Right when you thought you cured them, there they are again.
Let's hope baking soda was the solution to your problems.

Using Baking Soda for Treating Acne
Using baking soda for removing acne and acne scars is not a new thing. People have been using this method for ages.
It could help you renew your skin. Some even comment that baking soda made their face soft like the skin of a newborn.
Here is how you need to use baking soda for acne properly:

Mix 1 teaspoon of baking soda on a small plate with a drop of water
Mix well and remember that too much water could ruin the texture
Put some of the mixtures on your fingers and massage the scars and acne with it
Let it do its thing for several minutes
The mixture should become hard as the water goes into your skin
Wash it well
Repeat this process every night before bed
Removing the dark circles and bags under the eyes
If you were searching for the area where the baking soda is the most effective, you've probably found it.
This is one of the most effective masks. And it contains baking soda.
The skin under the eyes is really delicate. You just can't find the right face mask that will remove those bags.
Maybe baking soda could help you. It's time to replace your non-working and expensive cleanser with this recipe:

Add 1 teaspoon of baking soda in a glass of hot water or tea
Mix the ingredients well
Take 2 cotton wools, dip them in the mixture and place them on the skin under your eyes
Let them sit for 15 minutes
Remove the cotton wools and wash your face
Apply your moisturizing cream and get astonished by the results.
Use baking soda on your skin and let's see if it will help you.
Maybe your friends would want to try this. Letting them know is just two clicks away.