It's time to move people with a 6-minute workout that will show you how to lose belly fat.
There is a reason why I love these short exercises. They are effective. Come with a high tempo. Every exercise will activate your abdominal fat and muscles. They will make you sweat the fat out.
And most importantly, won't take much time and leaves you without excuses that you don't have time to exercise. Yes, as a nutritionist I'm battling with this excuse over and over again.
It's time to bring your whole core into effect. As you know, your core includes your abs, lower back muscles, glutes, and hips. Exercises attacking these areas are important because they make the muscles work in harmony.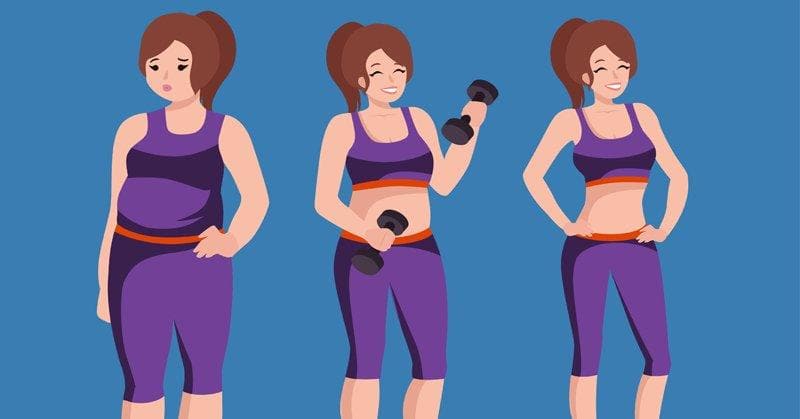 They improve the stability and balance while making them stronger to prevent a possible injury.
If you get your core stronger, that means that you are going to improve your posture, help alleviate lower back pain, and improve stamina and athletic performance.
This 3-part core workout requires approximately six minutes of your time. Over time, you are going to feel and see the results you are looking for.
Are you ready to lose belly fat with this 6-minute workout?
DAY ONE: Simple Start
Exercise One: Skyscrapers – 10 per every side
Exercise Two: Windshield Wipers – 10 per every side
Exercise Three: Army Crawls – 36 Steps
If you are feeling more ambitious, you can repeat this workout twice.
How to video:
DAY TWO: Challenging Moves
Exercise One: Breakdancer – 15 per each side
Exercise Two: Skydiver – Hold it for 30 seconds
Exercise Three: Dead Bug – 10 repetitions
Exercise Four: Thread the Needle – 10 per each side
How to video:
DAY THREE: Fast Six-Minute
Exercise One: Crab Kick into Superman – 6 per each side
Exercise Two: Stat Leg Raise – 10 per each side
Exercise Three: Side V-ups – 10 per each side
Exercise Four: Over/Under – 10 per each side
How to video:
Start working out today and look fit tomorrow!
Don't forget to share this with all of your friends. It's a good workout!